Matick Toyota Express Maintenance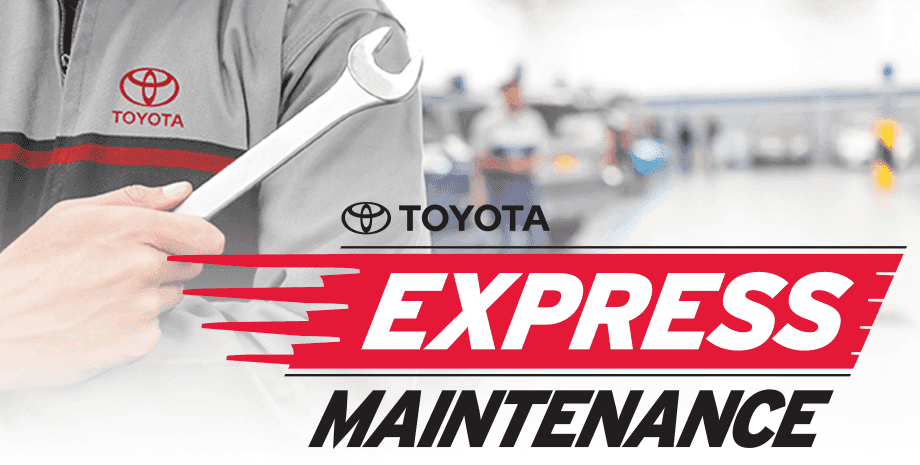 ---
Matick Toyota Express Maintenance
Right Price. Right Quality. Right now.
---
SCHEDULE SERVICE SERVICE SPECIALS NEED TIRES?
Toyota Express Maintenance near Troy,MI
Overview
At Matick Toyota,we understand that you're busy. From regular day-to-day life to whatever else is popping up on your radar, we want you to know that we're here to help you with all your vehicle needs. Our Toyota dealership near Troy,MI,has a Toyota Express Maintenance program that allows you to get important Toyota service done for your vehicle quickly and easily,so you can get back to your daily routines.
Need to come in for a quick oil change in Macomb Township,MI? Our experienced Toyota service technicians can perform an oil change swiftly and efficiently to get you back on the road as soon as possible. Need a brake inspection? We've got you covered. We do tire rotations, too. It's important to regularly rotate your tires so that they all wear evenly over time and ensure you enjoy maximum control over your vehicle. These repairs may seem small,but by coming in for regular visits can help you maintain your car's resale value — simply by keeping it in good condition. Our Michigan Toyota service center is here for all your Toyota service and maintenance needs, so stop by for whatever repairs your vehicle may need.
We've got you covered at Matick Toyota,from oil changes to fluid inspections and more. Toyota maintenance and services that are part of the Toyota Express Maintenance program include:
Brake inspections
Oil & filter changes
Tire rotations
Fluids — inspections and replenishing
Multi-point vehicle inspection
If you're in a hurry and want to come in for quick Toyota repairs, know that our Toyota service technicians can help you out. Come in for speedy auto repairs at Matick Toyota when you come in for Toyota Express Maintenance!